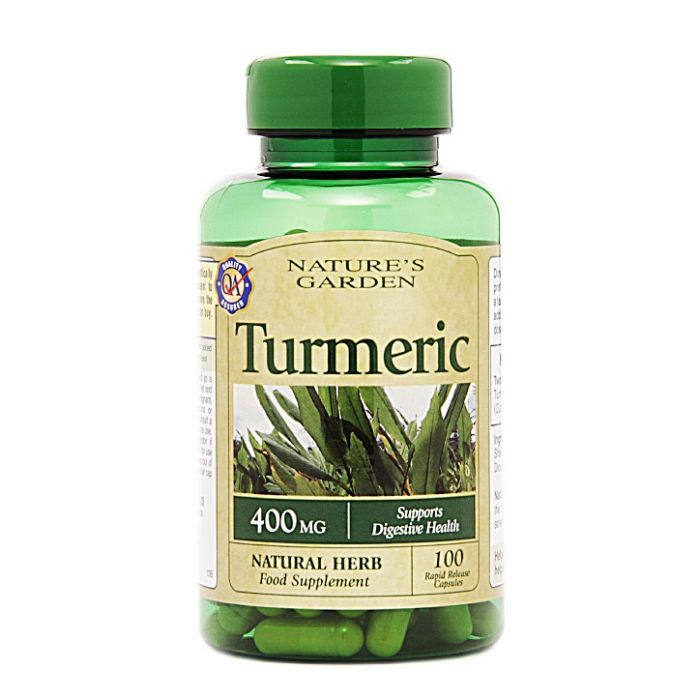 An in-depth review of Nature's Garden Turmeric.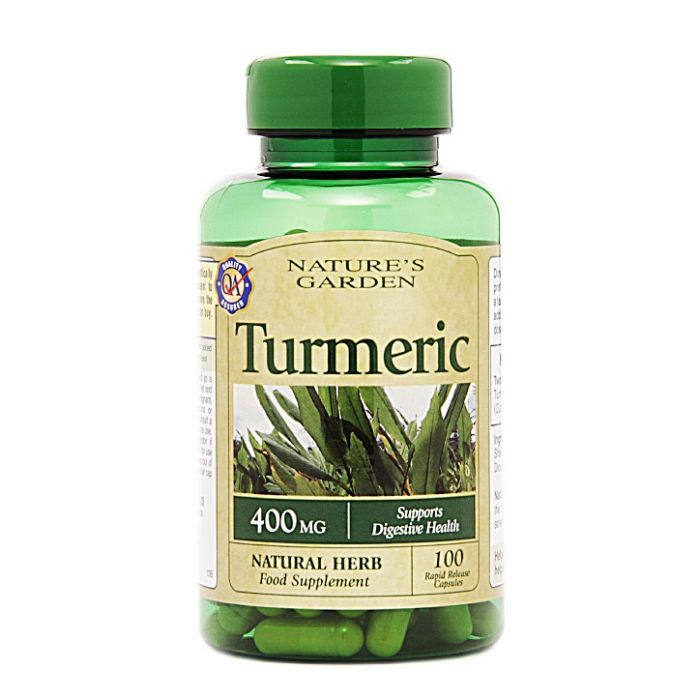 Turmeric may be known as a spice that adds a unique flavour and bright yellow colour to curries. Turmeric is a "super botanical", which is native to South Asia, and has been used as a natural health and wellness remedy for thousands of years.
Studies have revealed that the root of the turmeric plant contains curcuminoids, which are the active compounds that contain most of the plant's medicinal properties. Turmeric curcumin has been found to alleviate symptoms related to numerous health conditions, including heart disease, alleviate joint pain, reduce inflammation, enhance the body's antioxidant function, improve immunity, and more
The best way to reap the benefits of turmeric curcumin is by taking a high-quality supplement. One of the most popular turmeric supplements available in the UK is Holland & Barrett's Nature's Garden Turmeric.
Below we will analyse Nature's Garden's Turmeric supplement formula, product guarantee, value for money, effectiveness and customer satisfaction.
The Company
Nature's Garden is one of the many brands owned by the international health and wellness retailer Holland & Barrett.
Holland & Barrett describes itself as one of the world's leading health and wellness retailers, and the largest across Europe. The company stocks its stores with a wide variety of vitamins, minerals, health supplements, specialist foods and natural beauty products.
Because Holland & Barrett is such a reputable British retailer, consumers are likely to trust that the products they create are made with natural, quality ingredients that work.
Formula & Ingredients
Nature's Garden has created a very simple supplement. Their turmeric capsules only have one main ingredient, which is 400mg of powdered turmeric. Their recommended dose for consumers is to take one turmeric capsule two times daily with your favourite tea or with meals.
Additional ingredients in Nature's Garden's product include the capsule shell, which is made of gelatine, and anti-caking agents, silicon dioxide and magnesium stearate.
According to their website, it appears that Nature's Garden formulated their supplements to be free of allergens. Their capsules are free of artificial colours, flavours and sweeteners, preservatives, sugar, salt, starch, corn, lactose, soya, gluten, wheat, yeast and fish.
While it's great that certain allergens are noticeably missing from the ingredients list, Nature's Garden's formula is still not appropriate for vegans or vegetarians to consume considering they use Bovine gelatine for their capsule shells.
Results & Effectiveness
The biggest downside to their product is that it does not contain any black pepper. Most turmeric curcumin products on the market include BioPerine or black pepper in order to ensure maximum absorption of the curcumin. This means that Nature's Garden's turmeric may not be absorbed properly in your bloodstream.
Moreover, the formula is lacking potency. Each supplement only has 400mg of organic powdered turmeric, which is relatively low in potency compared to competing turmeric supplements.
Customer Satisfaction
The reviews on online retailer websites show that Nature's Garden Turmeric is rated highly among their customers:
Reviews are essential to consult before purchasing your turmeric supplement. They help to paint a picture of a product's quality, customer service, and results that other customers have had using the item they purchased.
Holland & Barrett: Reviewed 646 times and has an overall rating of 4.6.
Amazon: Reviewed 33 times and has an average rating of 4.6.
Although it's crucial to look at online reviews before purchasing an item online, it's essential to do your own research on the product too. This is because, since just about anyone can write reviews (whether they have purchased the product or not), you can't always trust reviews you see online particularly on Amazon, Ebay, and other large online marketplaces.
Product Guarantee
Nature's Garden does not have any real guarantee for their product other than they give you their word that their product is the highest-quality in the industry. On their website, the brand states: "Nature's Garden products are subject to critically stringent quality assurance. Our commitment to quality is the highest in our industry to ensure the best quality nutritional supplements money can buy. You have our guarantee!" This means that you may not be able to return their products if you are dissatisfied with the quality of them.
It's always beneficial to choose a supplement that has a full money-back guarantee as this typically means that the brand is confident in the quality of their goods.
Pricing & Value
Nature's Garden Turmeric comes in two formats: 100 capsule supply or 200 capsule supply. Their pricing is as follows:
Pricing:
£17.99 for 100 capsules
£26.99 for 200 capsules
Because their turmeric supplement is more expensive than most competing brands', we would expect that the brand would have included turmeric extract in their list of ingredients rather than powdered turmeric. In addition, there is no black pepper or BioPerine present in their capsules.
The Bottom Line
Despite its popularity and great reputation, Nature's Garden's turmeric supplement does not deliver the high-quality ingredients and potency we would expect from a great turmeric curcumin product.
After analysing their ingredients list, dosage per capsule and value for money, we believe there are more effective turmeric curcumin supplements available for for similar prices.
To learn more about the best turmeric supplements, check out our Top Picks of 2020!
Citations:
https://www.hollandandbarrett.com/shop/product/nature-s-garden-turmeric-400mg-containing-curcumin-capsules-60000525?skuid=036048